Kish has various tourist sites that you should visit if you have the time. This post will show you seven intriguing things about Kish.
Kish Island is well-known as a popular tourist destination. Great recreational facilities, historical landmarks, many shopping complexes, and the island's magnificent natural beauty have all contributed to its reputation as the Persian Gulf's pearl.
Furthermore, Kish Island is recognized as a modern and appealing city, with strong expansion in the fields of hotels, stores, retail complexes, tourist attractions, and entertainment in Kish. The Kish Free Zone Organization oversees one of Iran's major free-trade zones.
This essay will present you with seven fascinating facts about Kish that you will find surprising.
The Persian Gulf's sole freshwater aqueduct
The aqueduct on Kish Island is among the most essential and intriguing features of the island.
Kish Island is the only island in the Persian Gulf with a freshwater aqueduct. Kish Island does not have a continuous river; however, it does have several subsurface freshwater sources.
Services have been provided for you to effortlessly visit this city. Car rental Kish allows you to get to know the city's sights and tourist spots in a quality and inexpensive car and experience unrivaled exhilaration with your loved ones. You can find more information about Car rental in Iran without driver in the link.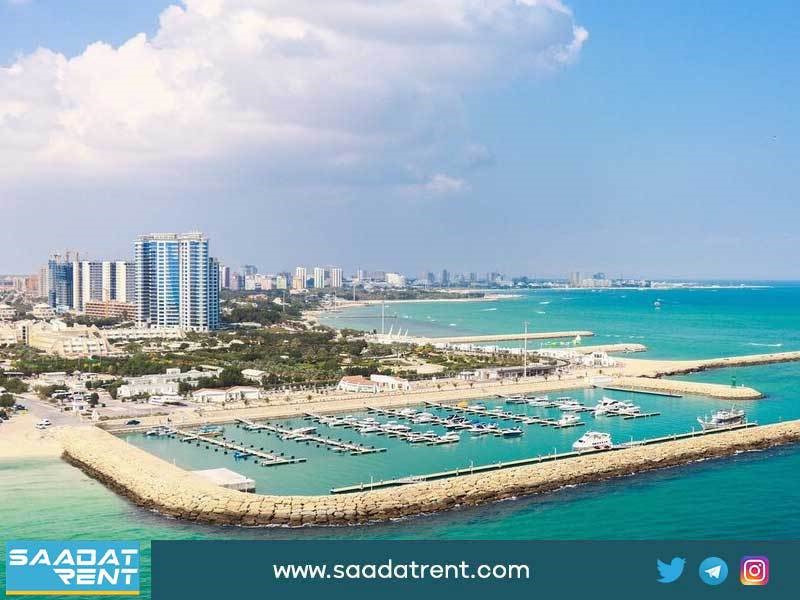 Native occupation of Kish Island from the past until the present
Many tourists utilize car rental Tehran to view the city's tourist attractions. Many others use car rentals in Kish to not only visit tourist attractions but also to learn about the city's history.
Until around 40 years ago, the primary employment of the residents of Kish Island was pearl fishing. The existence of numerous oysters throughout the island has always led to the prosperity of business in Kish and is one of the elements that has helped Kish become the region's center of pearl fishing and trading. Today, the inhabitants' main occupations are agriculture, date palm cultivation, onion production, and tobacco export.
The population of this island is 35,000.
Kish Island has a population of 35,000 people who live there semi-permanently. 5,000 of them are Arabs, who make up the island's indigenous population. They generally congregate near the northwest coast, and their way of life is consistent with the traditions of the area. Visiting Kish's spectacular 200-year-old ethnographic home in Sefin village demonstrates what architectural style was like in antiquity. After touring the 15 apartments arranged around two wide courtyards, you may sample dates and Arabic coffee.
The geographical location of Kish Island
Kish Island is one of the most beautiful places in the Persian Gulf, with an area of 90 km2. It is 18 kilometers from Iran's south shore and 300 kilometers from Bandar Abbas.
An oval island!
An oblong island! Perhaps while discussing the shape of this island, everyone will wonder: how can an island be circular in shape?
Kish Island is located in the Persian Gulf and has an area of 91 square kilometers, a shoreline of 43 kilometers, and an approximately oval shape.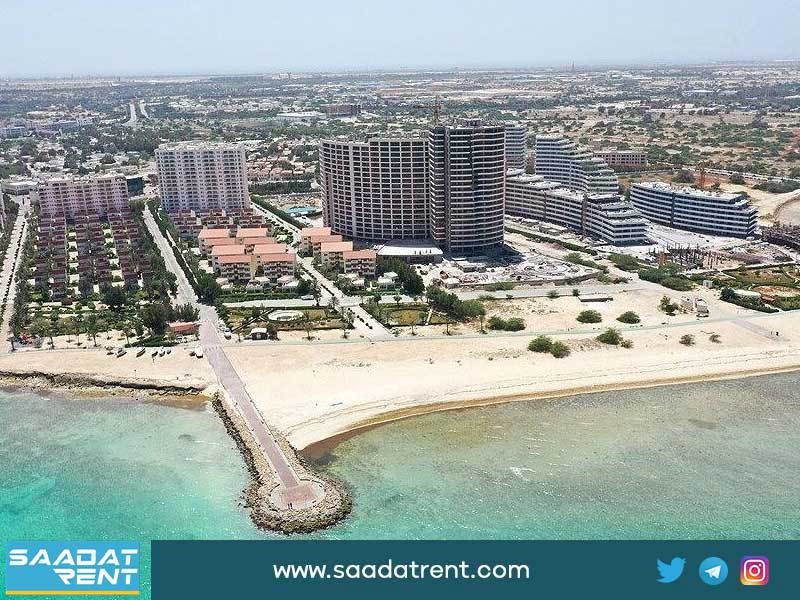 People call this island Kishvand
The term "citizen" refers to those who dwell in a city. But the people of Kish have spoken, and they are known as Kishvand (that is, people who live in Kish). This term is solely used by the inhabitants of Kish. This is not the end of the story. Every Kishvand has a card that proves they live on Kish Island. Those who identify as Kishvand include residents of Bandar Abbas, Ahvaz, Sistan, and Baluchistan.
It is difficult to provide electricity to Kish Island!
Perhaps you have a query concerning the fact that the electrical supply to a location can differ from that of other locations. We must answer yes to this question. Kish Island is not linked to the national power system, and the island's only power plant is a gas power plant. If this power plant experiences technical issues and high electricity use during the summer, Kish would face blackouts; as a result, the second power station is expected to be built in the island's southwest. In addition to a Kish gas plant, a diesel power plant was recently established in Kish for emergency usage.
Last word
We discussed cost reduction in Kish and automobile hire in Kish briefly in the preceding material. You may make the most of your trip to this gorgeous island by renting a premium automobile from the Saadat Rent car rental business. Simply go to the Saadat Hire website and rent the automobile you want at the best possible price and in the shortest possible period.
Keep in mind that the lack of automobiles built or imported in Iran is one of the most apparent elements of Kish. The combination of fancy automobiles, broad avenues, colorful beach apartments, palm trees, white sandy beaches, and a bright blue sky make this island resemble the state of Florida.