Car Rental in Tehran Guide, everything you need to know Tehran, the bustling capital of Iran is a city with rich history, culture, tradition, and breathtaking landscapes. This old yet modern…
Tehran, the bustling capital of Iran is a city with rich history, culture, tradition, and breathtaking landscapes. This old yet modern city has become one of the most important cities in the region and the Islamic world, attracting hundreds of thousands of travelers each year. Visitors to this city are welcomed with a marriage of traditional sites with modern places. From the crowded streets of Central Bazar, and beautiful gardens and palaces such as Golestan Palace, to modern malls of Iran Mall and the newly opened and man-made Chitgar Lake, Tehran proves to be a jack of all trades. In this article, we will take a look at renting a call in this versatile metropolis, covering everything you need to know about using this service.
How to get around in Tehran
Before talking about car rental in Tehran, let's take a look at different ways of traveling around this city. Overall, there are four ways available: Metro, Bus system, taxis, and renting a car.
Tehran's metro system has been constantly improving and expanding to different parts of the city and is mostly used by students and workers who don't have a car. Although it has expanded rapidly during the past decade, it still doesn't cover all of the city, especially the Northern parts that have some of the prettiest landscapes. Also, it's extremely crowded. After all, Tehran is a massive metropolitan area with over 18 million inhabitants (as per Governor-general's interview in January 2023) and sometimes the system cannot service the daily traveling population.
Besides having a relatively expansive metro system, Tehran has good coverage of buses and Bus Rapid Transportation (BRT). But just like its underground brother, this system also has its own issues. Not only it doesn't cover all parts of the city, but it's also crowded, and barring from the BRT system, the regular buses don't have AC, which can be troublesome in the hot summer and cold winter temperature of Iran's biggest city.
Another option is to use taxis. Taxis' coverage is better than the other two options, but their official routes are mostly limited to big squares and busy destinations, which is again, limiting for a tourist or a business traveler. There are unofficial taxis too. People who use their car to move around others but aren't certified taxis. These cover almost all parts of the city and if there's a road and a will, these taxis will go there. But they're quite expensive for what they do. Furthermore, it can be dangerous as the driver and his/her car is not registered with the Taxi Organization of Tehran.
Lastly, we come to use car rental services in Tehran. Compared to using the public transportation system, renting a car has more freedom and can take you wherever you want. If you have a car, using Tehran's vast highway system you can go anywhere. From the usual tourist attractions to the niche and hidden gems of this colorful city, everything is covered. From Bam-e Tehran (literally Tehran's roof) in the northern mountains to the vast Sorkheh Hesar national park in the east and the Chitgar Lake in the west, you can go and visit anywhere you want, without ever worrying about the availability of taxis or buses. These benefits make car rental in Iran without a driver, a solid option for tourists and business travelers.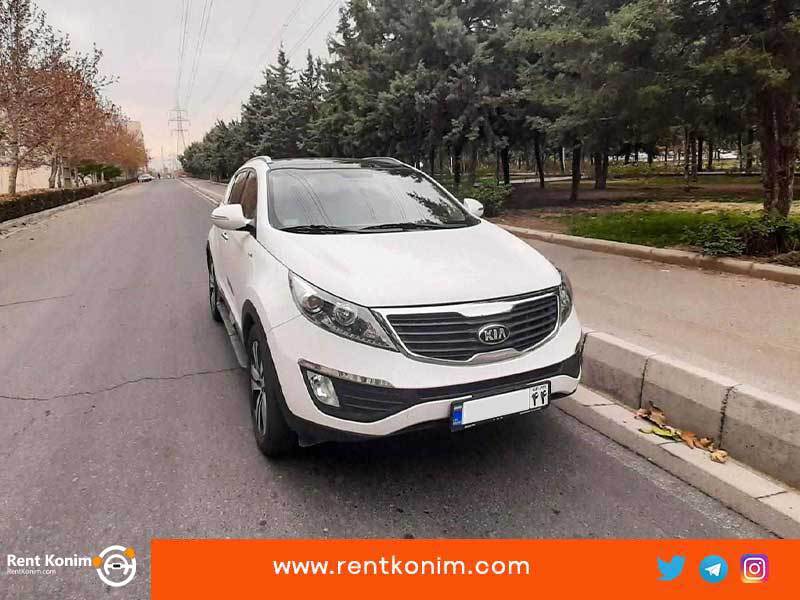 Should I rent a car in Tehran?
The answer to this question depends heavily on your preferences. If you're ok with crowded places and don't mind walking for long distances to reach your destination, then you can rely on Tehran's public transportation system. But if you don't have much free time and want to see as much of the city as possible or you know that you're going to have meetings in different parts of the city, then renting a car seems like the better option. Additionally, you can rent a car with a dedicated driver, so you won't have to worry about the traffic or traffic laws of the country. This method lets you focus on sightseeing or your work during your commute, resulting in a relaxing visit to Tehran.
Also, using a car rental service, you'll have a wide range of cars available to you. From large SUVs suited for outdoor fun, to luxury cars for important meetings and compact cars, perfect for urban adventures.
What are the requirements for car rental in Tehran?
The terms and conditions for renting a car in Tehran vary depending on the rental agency or company you choose. But generally, and as a foreign national, you need to provide the following to rent a car:
        Copy of an international driving license or driving license from your country of residence.
        Copy of passport
        Copy of tourist visa
        Deposit. This amount will be returned to you after the return of the car
Things will be simpler if you use a car rental service with a driver. For this service, you just need to provide an ID card and pay the reservation deposit.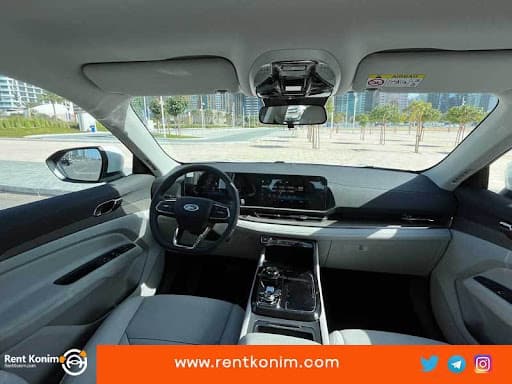 Conclusion
In conclusion, renting a car in Tehran can be a convenient and flexible option for travelers who want to explore the city and its surrounding areas at their own pace. While Tehran does have a public transportation system including metro, buses, and taxis, these options may have limitations in terms of coverage, crowdedness, and convenience for tourists or business travelers. Renting a car provides you the freedom to travel anywhere, without worrying about the availability of public transportation. It also offers a wide range of car options to suit different needs, from SUVs to luxury cars.
Renting a car can change the dynamics of your visit. If you want to rent a car in Tehran, we recommend Rent Konim. One of the oldest yet most innovative car renting companies in Tehran. Rent Konim has a branch in every single Iranian city, so if you travel to another city, you can still rely on their services.